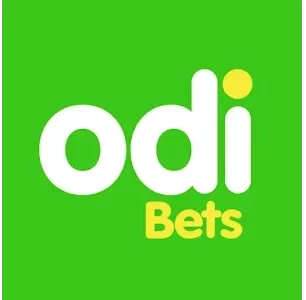 KSH 30 No Deposit Bonus 3 GHS free bet
Low minimum deposit
Accepts local currency
Wide range of markets for betting
Low wagering requirements on bonuses
Over the past few years, the betting industry in Kenya has witnessed significant growth, leading to the emergence of numerous betting companies. Despite the challenges imposed by strict taxation regulations, the industry continues to attract new entrants. Among these companies is Odibets, an online betting platform operated by Kareco Holdings Limited and headquartered in Nairobi, Kenya.
Odibets is an excellent substitute for the once well-known Betin betting company. It operates under the authority and supervision of the Betting Control and Licensing Board (BCLB), in compliance with the regulations outlined in the Kenyan Laws' Betting, Lotteries, and Gaming Act, Cap 131. The company holds the license number 0000116. Through their strategic use of social media and print media, Odibets has successfully gained widespread recognition and popularity.
Public service vehicles can be seen displaying advertisements for Odibets. The company effectively utilizes the memorable hashtag #BetExtraODInary on social media. Furthermore, Odibets boasts a user-friendly website that is easy to navigate and also offers a mobile version. This is particularly important as a significant number of users access the site through their smartphones.
Is Odibets Legit and Safe?
The authenticity and trustworthiness of this online platform are unquestionable; it is certainly not a fraudulent scheme. It possesses all the necessary licenses to operate in Kenya and even offers a fully functional Android Odibet app, which further confirms its legitimacy and the credibility of the team managing it.
Bonus Offers and Promotions
There are numerous bonuses available to users on the platform. Now, let's delve into a few of them.
Introducing a complimentary bet welcome bonus! The process is simple: upon registration, you will be awarded a delightful free bet valued at 30 KES.
Introducing the Early Bird Bonus! Start your week with a thrilling opportunity. Simply bet a minimum of 50 KES on odds of 1.5 or higher every Monday. Among the initial 10,000 punters, a fortunate few will be randomly selected to receive a generous bonus of 50 KES.
The OdiBets Isiku Sacco Bonus operates in a similar manner to the previous promotion, except that the winners are selected from the pool of the last 10,000 players of the day.
The cashback bonus also serves as a complimentary bet. In the event that your initial bet of the day results in a loss, the platform will refund your bet with a free one.
Receive a complimentary initial deposit when you transfer funds to the platform's account for the first time of the day, with the platform covering the deposit fees.
Additionally, OdiBets offers a loyalty program known as "ODI points." To discover the process of redeeming OdiBets points online, we have provided a separate article dedicated to this topic. In summary, by placing bets on games with high odds, you can accumulate points that can be exchanged for free bets.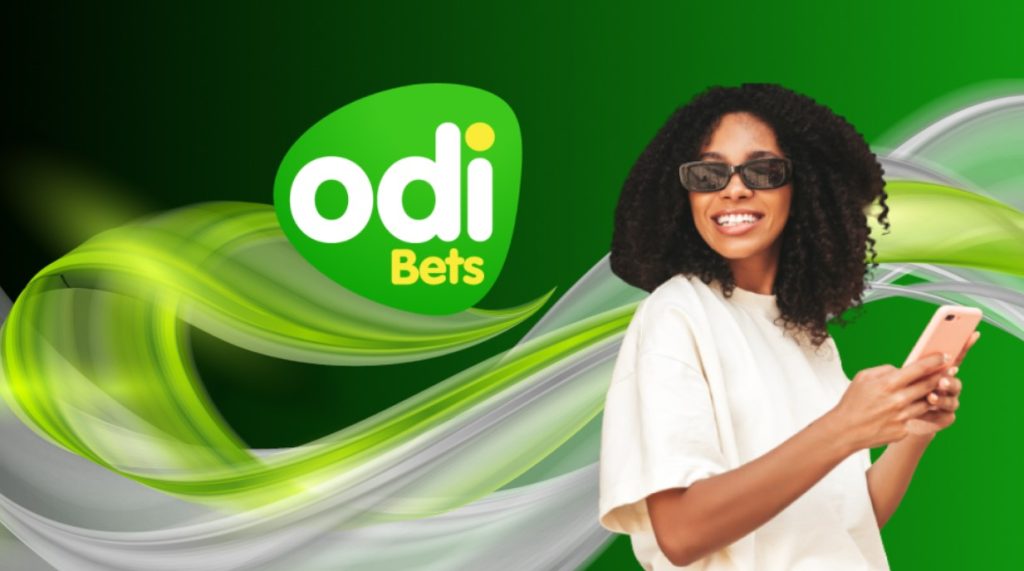 Odibets Sportsbook review
The most important aspect of any bookmaker is the betting process. While the platform's UI, apps, and payment options may be appealing, they become irrelevant if the odds are unfavorable, the markets are uninteresting, and your preferred discipline is not available. Now, let's explore what OdiBets has to offer.
Available Sports
Although the platform doesn't offer an extensive selection of sports, this is understandable for a small local bookmaker. However, they do cover popular games like football, basketball, rugby, tennis, and ice hockey, ensuring that most bettors will find what they're looking for.
| | |
| --- | --- |
| Basketball | The platform regularly features basketball games. The list of offered markets includes many different options: aside from regular moneylines, over/unders, and Draw No Bet, you can guess total point range and winning margin as well as partake in wagering on handicaps. |
| Football | You can find betting on soccer as an option on any bookmaker out there. People from all around the world enjoy watching, playing, and wagering on this game. Kenya isn't an exception, and OdiBets obviously allows you to place bets on this sport. The platform offers many events to select from, including small local ones and large championships. |
| Tennis | Tennis might not reach the levels of popularity of soccer and basketball in regards to betting, but it would be foolish to underestimate the importance of the game. Apart from standard options, you can also place bets on more specific ones, such as guessing the correct score or a set winner. |
How to Deposit at Odibets?
It is simple to deposit money into your account. Once you have logged in to OdiBets, the next step is to transfer funds. You can conveniently deposit into your account by selecting the OdiBets paybill option on the website.
To deposit funds, simply access your account and select the deposit option. This will redirect you to the OdiBets paybill, seamlessly integrated with the secure M-Pesa system. It is worth noting that accessing M-Pesa will direct you to a separate but reliable site, ensuring the utmost safety and security for your transaction. Rest assured, this site is equipped with cutting-edge security measures and safeguards to protect both your transaction and your account.
Please input the desired deposit amount and proceed with submission. After the transaction is finalized, the funds will be instantly accessible.
How to Make a Withdrawal at Odibets?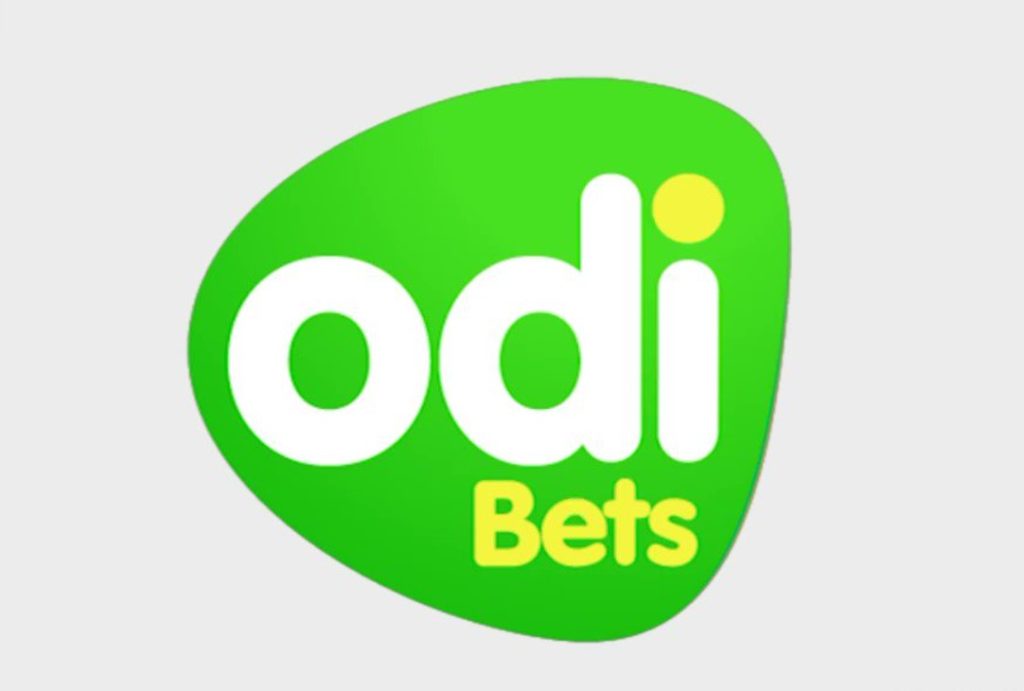 The objective is to emerge victorious and, upon achieving success, the intention is to make a withdrawal from your account. This endeavor can be effortlessly accomplished by utilizing the OdiBets paybill system. Following your visit to the OdiBets login page and successful login to your account, you can easily navigate to the withdraw link. This grants you the opportunity to access the funds present in your account, enabling you to opt for a restoration of the money into your paybill account.
Withdrawing money from your account is as simple as making a deposit. After logging in and visiting the OdiBets paybill page, select the desired withdrawal amount and submit your request. The withdrawn funds will be credited back to your account within 24 hours.
Odibets Jackpot Review
To increase your chances of winning the jackpot with OdiBets predictions, it is crucial to begin by selecting the specific type of jackpot you intend to participate in. OdiBets offers three jackpot options: the Mega Jackpot, the Midweek Jackpot, and the Daily Jackpot.
Each of the three jackpot types has a specific number of matches that must be correctly predicted in order to win. The Mega Jackpot, in particular, demands the highest number of accurate predictions.
By progressing through the OdiBets jackpots, you increase your chances of reaching the Mega Jackpot. This is a valuable tip from OdiBets that deserves your attention. Every game presents the opportunity to win larger rewards, but it is crucial to have a good understanding of each match.
Visit the website for more information on OdiBets predictions that can help you secure the jackpot.
Customer Suрроrt and Security
Оdibеts provides customer support primarily through social media platforms such as Instagram, Twitter, and Facebook. However, unlike most betting websites, they do not offer Live Chat or Email support. On their social media platforms, players can have their questions answered through special mentions. Alternatively, if a player wishes to contact customer support privately, the Odibets customer support line is available at the bottom of the bookmaker's website. This line is accessible 24/7, and players can have their issues resolved by friendly, patient, and proactive support staff.
Odibets is licensed to operate by the Betting Control and Licensing Board (BCLB), ensuring security and reliability. The website also features a comprehensive responsible gambling section to educate players about the risks of problem gambling. Additionally, Odibets allows players to access their betting history, enabling customers to monitor their spending and avoid excessive gambling. With their long-term insight, market strategy, and quality betting services, Odibets is highly recommended for players seeking a fresh platform to bet on sports.
FAQ
In the following section, we aim to provide answers to frequently asked questions regarding OdiBets Kenya.
Is OdiBets Legal in Kenya?
Absolutely! Placing bets on sporting events in Kenya is completely legal. OdiBets Kenya has successfully established itself as a top leader in this particular domain.
How to Register at OdiBets Kenya?
Located in the top corner is a button labeled "Join Now." Simply click on this button to initiate the registration process. Subsequently, a registration screen will appear, prompting you to provide a valid mobile number alongside your password. As mentioned previously, it is crucial to possess a functioning phone number as you will receive a verification text message.
Read also about: Sportpesa Review