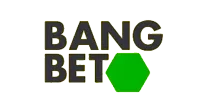 100% First Deposit Bonus 1000 karibu bonus+100ksh freebet with app
Generous welcome bonus
Legally operating in Kenya
Mobile casino app for Android
A large number of sports to bet on
Bangbet review is highly acclaimed as one of Kenya's leading betting sites, primarily due to its diverse range of betting features accessible during the registration process. Moreover, the platform offers a hassle-free and efficient registration method, ensuring a swift and dependable account creation. This article aims to explore the various methods available for signing up on the Bangbet platform in Kenya, as well as providing insights on effectively managing your account on the platform.
Available Registration Methods
The account opening procedures on the platform are identical to those of other betting sites, particularly those located in Kenya. Registering an account on Bangbet is relatively simple. However, you must be at least 18 years old to create an account. Now, let's explore a distinctive registration method on this platform.
Via SMS
Creating an account via SMS is a method that closely resembles the approach used by Kenyan bettors. It offers a relatively secure and dependable process, eliminating the requirement of internet connectivity. However, it is crucial to use your personal telephone number to prevent any complications while reaccessing your account. Here are the steps to follow for account creation through SMS.
Grab your device and send an SMS to "20829" with the subject line "Bangbet."
Please wait for an SMS. The bookmaker will subsequently send you a welcome message containing your password.
Please verify your choice and enter the required credentials to proceed with the signing process.
How to Register on Bangbet in Kenya
In order to place bets on the platform, just like any other bookmaker globally, it is mandatory to register and verify your profile. You have the option to sign up through your web browser or download the free Android mobile application from the official website. It's worth noting that the application can only be accessed on Android smartphones at the moment, but there are hopes for an iOS application in the future. Now, let's proceed to learn how to create a Bangbet Kenya profile.
Bangbet Online Registration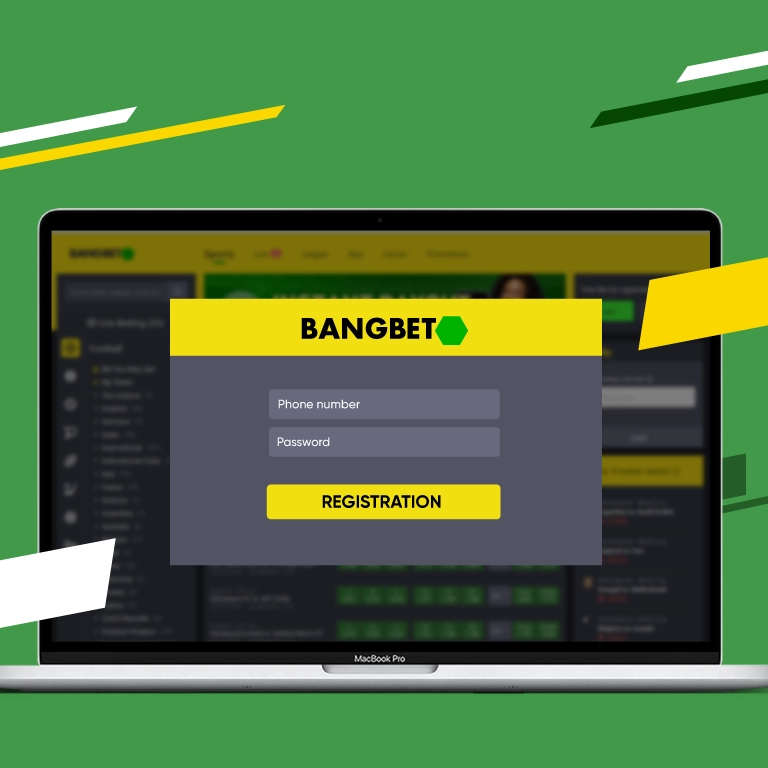 Go to the Bangbet Kenya website and locate the "Register" tab in the header section.
Please provide your phone number and create a strong password. Your password should consist of 6-16 characters, which must include both letters and digits.
You will receive a random code on your mobile phone for confirmation. Enter this code into the system to complete the registration process.
Bangbet Mobile Registration
In addition, you have the option to register on the platform using the mobile application. Provided below are step-by-step guidelines on how to proceed.
Access Bangbet using your device.
To begin, open the Bangbet mobile app on your Android device and navigate to the "Register" section.
INDICATE YOUR INFORMATION
Please input your Kenyan phone number. Ensure that you have access to the number you provide. Enter your password, which should be a combination of letters and at least one number, with a length between 6 and 16 characters.
You will receive a distinctive code from the bookmaker on your smartphone. Enter the code into the system to finalize your registration.
What Are the Registration Requirements for Bangbet in Kenya?
The registration requirements for Bangbet are similar to those found on other betting platforms. To ensure your application is accepted by the bookmaker, you must comply with these requirements. Some examples of the registration requirements for Bangbet Kenya are:
Legal Age
Bangbet, being a licensed bookmaker under the Kenyan governing body, solely allows individuals aged 18 years or older to engage in betting activities on their platform. In order to validate your age, the bookmaker typically requires you to submit a copy of your birth certificate or international passport during the registration process.
Confirmation of Personal Data
In order to verify your identity, the bookmaker may require you to submit specific documents such as utility bills. Providing all the requested personal information is essential for the completion of your registration. Failure to provide these documents will result in the suspension of your registration process.
Bangbet Account Verification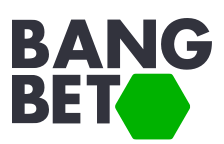 Verifying your account on the platform is a quick process. Similar to other betting sites worldwide, you must verify your account before placing any bets. As long as you provide the requested personal data to the bookmaker, your account will usually be verified immediately.
How to Activate a Phone Number on Bangbet?
Once you finish the registration process, your telephone number will be automatically activated. The Kenyan telephone number that you provided during registration will be linked to your account and can be utilized for topping up your account using mobile money.
How Do I Log out of My Bangbet Kenya Account?
To log out of your account, go to the sign-out menu on the Bangbet Kenya homepage. But, make sure to remember your credentials as you will need them for future access to the platform.
Conclusion
Overall, the bookmaker has a well-executed registration process on their platform. Opening an account should only take a few minutes. Managing your account is also simple, as you can easily log in and log out of your profile using your phone number and password. This brief overview of the registration process should address any questions you may have. For more information about Bangbet, please refer to our other articles.
Read also about: Betika Registration