100% Welcome bonus up to 35,000 KSH 100% up to KSh 10,000
24/7 customer support
Wide range of games and sports betting options
Secure and reliable banking options
Available applications for Android and iOS devices
Betika, one of the leading bookmakers in Kenya, stands out due to its wide range of jackpot options starting from a minimum stake of Kes 10. What sets Betika apart is its user-friendly interface, catering to both novice and seasoned bettors. For added convenience, provides a mobile app Betika, enabling users to place bets while on the move. Furthermore, Betika rewards its users with bonuses and promotions, including welcome bonuses and cashback offers, further enhancing their chances of winning.
Pros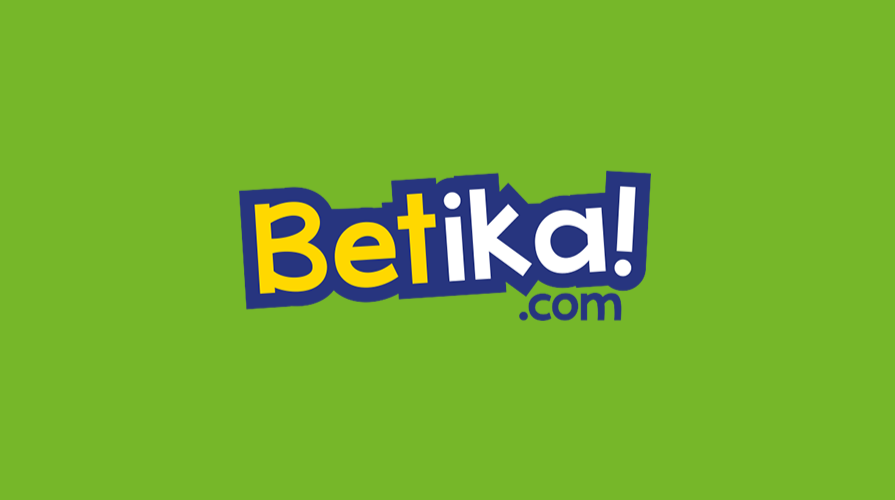 We provide a diverse selection of products, encompassing virtual sports among others.
Amazing bonuses and regular special promotions
The website is designed to be straightforward and user-friendly.
All available sports offer a high chance of winning.
Offers an extensive selection of sports for betting purposes.
Players relish the opportunity to place bets with a low minimum amount.
Registration and betting can be done conveniently through SMS.
Cons
The jackpot on this site is slightly less than what other sites offer.
Supports few payment options
The sole withdrawal option allowed is M-Pesa.
Betika, an online betting platform, operates in Kenya through its parent company Shop and Deliver Limited. This company is registered in Kenya and enables users to place bets on various sports and virtual games. Additionally, the platform offers casino games and lotteries. Betika's headquarters are situated in Nairobi, Kenya. The company sponsors several teams in Kenya, including the Betika National Super League, the second-highest division in Kenyan football. They also support local football clubs like Sofapaka FC and AFC Leopards. These community initiatives further enhance Betika's popularity among Kenyan sports gamblers.
Betika Deposit Options
There are several options available for punters to deposit money on the Betika platform, with the most popular ones being Mpesa and airtel Money. If you are at a physical Betika shop, you can simply hand over your money to the counter and the balance will be added to your account. Regardless of the method chosen, the minimum depositable stake is Kes 50. Here's how you can deposit money using Mpesa or Airtel Money.
Mpesa deposit process
Access the Mpesa menu on your mobile device and choose the option "Lipa na Mpesa".
Select the option "Pay Bill" and input the Betika paybill number, which is 290290.
Enter the word "BETIKA" as the account number.
Please provide the desired deposit amount along with your Mpesa PIN.
Please confirm the transaction and await confirmation messages from both Mpesa and Betika.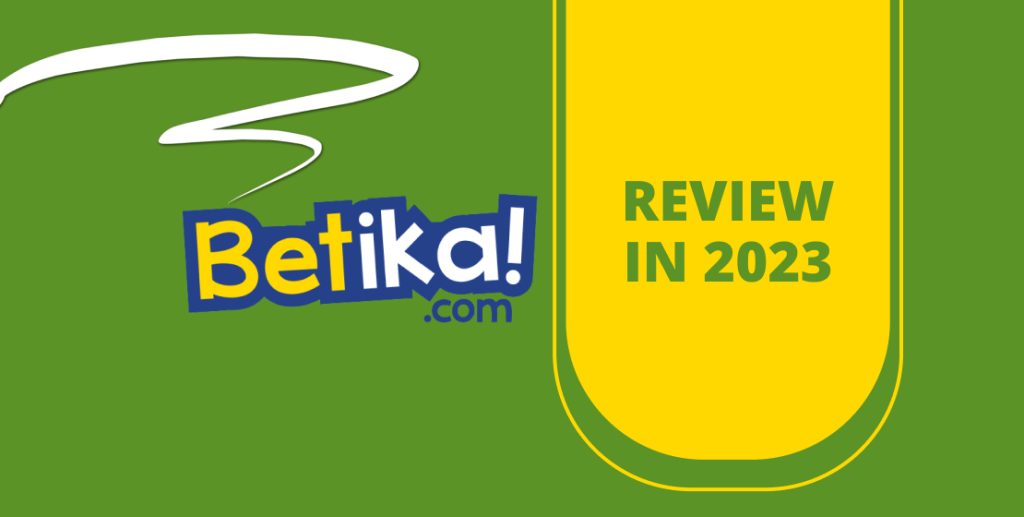 Airtel Money deposit process
Access the Airtel Money menu on your mobile device and choose the option "Make Payments."
Select the option "Paybill" and input the Betika paybill number, which is 290290.
Please input the word "BETIKA" as the account number.
Please input the desired deposit amount along with your Airtel Money PIN.
Please ensure the transaction is confirmed and await confirmation messages from both Airtel Money and Betika.
Betika Withdraw Options
Despite the seemingly intricate withdrawal process, particularly for new customers, the steps to follow are actually simple. It is crucial to note that a withdrawal fee will be applied, which is determined by the amount you wish to cash out. The fee breakdown is as follows:
The range is from 50 to 1000, with a price of 15 Kenyan Shillings.
A range of numbers from 1001 to 2500, priced at KES 25.
2501 – 70,000 (equivalent to 33 Kenyan Shillings)
To withdraw money from your Betika account, simply follow the steps provided below. It is important to note that you have the option to withdraw either through SMS or online.
Betika Customer Service
In order to retain their customer base, Betika provides various options for customer service to assist users with their questions, issues, and feedback. The company has a dedicated customer support team that can be contacted through multiple channels, including email, phone, and popular social media platforms like Twitter and Facebook. Betika's customer service team is available around the clock to address users' queries and concerns, aiming to provide prompt and effective responses. Furthermore, Betika's website features a detailed FAQ section that covers frequently asked questions regarding account registration, deposits and withdrawals, and betting regulations.
Betika Bonuses
The bookmaker currently provides two promotions, namely the BETIKA SHIKISHA BET and BET WITHOUT BUNDLES, which can enhance customers' winnings. Although there is no explicit welcome bonus for new Betika gamblers at the moment, these promotions increase the chances of winning in various sports markets, as long as the specified conditions are met during the event. It is important to note that these offers are only applicable to sports betting and cannot be used for any other types of wagers. Additionally, the sportsbook regularly offers a wide range of supplementary sports promotions to cater to its customers' interests, as Betika bonuses and promotions are highly sought after in the realm of online sports betting.
Betika Welcome Bonus
Betika holds the top spot in Kenya's online betting industry, offering a wide range of lucrative betting markets and incentives. The Betika Welcome bonus is highly popular among gamblers, although it was unfortunately not available at the time of writing this article. This absence is seen as a major disappointment for new gamers who may feel undervalued. However, they can keep a regular check on the promotions page to ensure they don't miss out on any other exciting freebies.
Betika Loyalty Program
The Betika Shikisha Bet campaign is highly valuable for most users, especially those seeking to maximize their multi-bet gaming experience. By utilizing Shikisha Stake, players can conveniently merge various betting markets within a single game into one bet, ensuring they have landed at the perfect destination.
By placing a single bet, a gamer can predict various outcomes, such as the goal-scoring performance of a specific football player, which team will score the first or last goal, the occurrence of a red card or penalty kick, and whether both teams will score. If all of these predictions come true in a single football game, it becomes an accumulator. Additionally, players who bet KES 70 or more will receive 7 data bundles and 7 free SMS messages as extra incentives.
Betika SportBook
Betika is a popular choice among gamblers due to its wide range of sports betting options. This includes single bets, multi bets, over/under bets, handicap bets, double chance bets, goal scorer bets, and live betting. Single bets involve predicting the outcome of a single event, while multi bets combine multiple single bets into one bet slip. Over/under bets require users to predict whether the total score or number of goals in a game will be above or below a specific value set by Betika. Handicap bets provide a handicap to the underdog team to level the playing field. Double chance bets allow users to cover two possible outcomes in a single bet, while goal scorer bets enable users to bet on a specific player scoring a goal during a game. Live betting options allow users to place bets on games or events that are currently in progress.
Furthermore, individuals have the option to share their betslip code with their acquaintances or loved ones, enabling them to access and potentially replicate the placed bets. This betslip code serves as a distinct identifier for a particular bet slip, and by sharing it, others can monitor the bet's progress and potentially join in. The sharing functionality provided by Betika encourages social betting, thereby enriching the user's betting journey and facilitating interaction with friends and family during sporting events.
Familiarize yourself with the extensive range of sports betting options offered at Betika online bookmaker by examining the following list:
Cricket;
Virtual gaming;
Badminton;
Table Tennis;
Football;
Tennis;
Basketball;
Ice Hockey;
Baseball;
Boxing;
Cycling;
Darts;
Field Hockey;
Floorball;
Futsal;
Golf;
Handball;
Volleyball;
Horse racing;
Conclusion
There is no doubt that Betika stands out as one of the most renowned betting platforms. Players are consistently drawn back to this website due to the enticing incentives, thrilling experiences, and wide array of sporting opportunities it offers.
Although it has not completely surpassed other platforms, particularly in terms of the payment network, it has made significant progress and can be considered one of the top platforms. The diverse range of sports available has pleased everyone. By registering and utilizing the platform's live streaming and casino gaming options, players can discover much more than just betting on this website.
Read also about: Betking Review