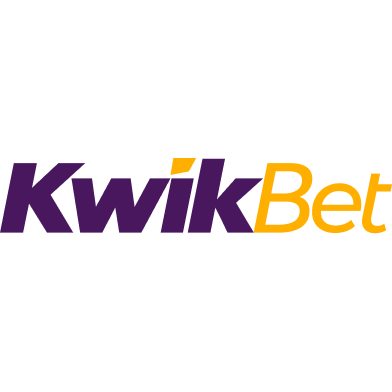 200% Bonus Welcome Bonus up to Ksh. 1000
Betting Control and Licensing Board
Excellent sports and casino betting markets
Premier gaming location in Kenya
games from global powerhouses
Kwikbet Kenya stands out from other online sportsbooks with its unique range of features. In addition to the standard sportsbook category, it offers an exchange area, a casino, slots, and even a bingo sector. This diverse selection is particularly appealing to gamblers looking to expand their investment options. To get started, you'll need to complete the Kwikbet registration process and create an account. But don't worry, we'll guide you through the steps of joining, logging in, and depositing money into your Kwikbet account. Keep reading to find out more.
How To Register With Kwikbet?
If you're looking for a one-stop destination for all your preferred betting options, Kwikbet is the place to be. To access the platform, you will need to create an account. Wondering how to go about the registration process? Here's a step-by-step guide to completing a Kwikbet registration.
To access the registration page on the Kwikbet homepage, simply click the "REGISTER" button.
A pop-up window appears at the top of the Kwikbet website, showcasing a sign-up form that needs to be filled out in order to create a Kwikbet account.
Please provide the accurate information as you might be requested to verify it later, especially when adding additional features to your account.
After ensuring that you have filled in all the required details accurately, proceed to the bottom of the sign-up page and select the "SEND REGISTRATION CODE" option.
Please wait for Kwikbet to send you a confirmation message. Enter the code provided for verification purposes.
After clicking the 'Register button', your account will be ready for immediate use.
Registration Terms & Conditions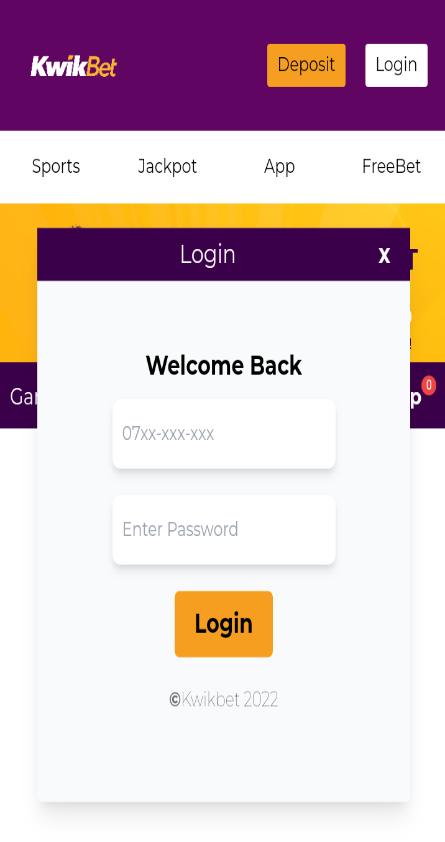 By registering for a Kwikbet account, you are acknowledging, guaranteeing, and affirming that;
To complete any transaction, you must meet either of the following criteria: be at least 18 years old, or meet the minimum age for gambling as defined by applicable laws. Please note that any transaction made by a minor will be subject to cancellation at our discretion.
You possess the necessary legal capacity to enter into legally binding agreements, which includes agreeing to these terms and conditions as well as any wagers.
You are prohibited from selling or transferring the advantages of your account to any third party. Additionally, you are not allowed to create or attempt to create an account in someone else's name.
Before you open an account, place bets, stakes, or wagers, or utilize our services, it is your complete responsibility to ensure compliance with all applicable betting and gaming regulations. If you reside in a country where a specific service is prohibited, it is imperative that you refrain from signing up for it.
You are setting up an account solely for your personal use and not on behalf of a third-party provider.
Currently, no gambler has imposed a self-exclusion on their Kwikbet account, and neither have we nor any other operator banned you from gambling.
Kwikbet retains the authority to inquire about an applicant's age through documentation and has the rightful discretion to void any transactions made by an underage individual.
Kwikbet Login
Creating a new account is extremely easy, as you have already witnessed. Now that you've successfully created an account, why not sign in? The login process is uncomplicated, provided you have all the required information. Here are a few simple steps to follow:
After reaching the Kwikbet homepage, locate the login form situated at the top right corner.
Please provide your phone number and password in the form.
After filling out the form, please click on the "Log in" button.
Once you have confirmed the accuracy of your information, you should be able to access your account. If needed, proceed with financing it and then commence betting.
What Account Adjustments Can I Make Upon Registration?
Upon signing up for a Kwikbet account, you have the option to modify certain aspects. The initial odds types available in the sportsbooks include fractional and decimal.
Upon funding your account, you have the option to select the specific sport on which you would like to place bets.
With such a wide range of sports available, it is effortless to discover effective tactics for spreading out your betting risks.
If bettors find themselves overspending, they can utilize the responsible gaming deposit limit option to control the amount of money they spend on betting. This feature allows them to set a limit on their deposits, ensuring responsible gambling.
Bettors have the ability to activate two-step authentication for their accounts, which significantly enhances their security measures.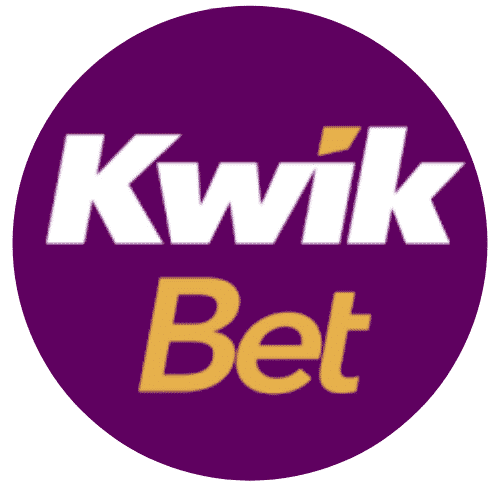 How To Make The First Deposit At Kwikbet
To deposit funds into their respective accounts, gamers are advised to adhere to the following steps.
Access the M-PESA menu on your mobile phone.
Select Lipa na M-PESA from the provided options in the drop-down menu.
Choose Pay Bill;
Please input the Business Number as 290028.
Choose Pay Bill;
Please input the payment amount, for instance, Ksh.5000.
Please input your M-PESA PIN and proceed with the transaction.
You will receive an SMS to confirm the transaction.
After the deposit is processed, you will notice that the funds have been credited to the homepage of your account.
Kwikbet Registration Bonus
Newly registered and verified customers who have never deposited or interacted with Kwikbet before are eligible for the 5000 KES free bet offer.
Every selection on your Bonus bet's bet slip must have odds of at least 20 or higher.
The Bonus will be credited to your account in 10 minutes and will remain valid for 24 hours.
If any selections in a bonus bet are abandoned, canceled, or nullified, the wager becomes invalid and cannot be refunded. Additionally, in order to convert a bonus into actual money, you need to place bets totaling 20 times the value of the bonus.
FAQs
Can I register via a mobile app?
The sportsbook offers the Kwikbet app for sign-up, available for both Android and iOS devices. The sign-up procedure remains consistent with the desktop version of the sportsbook.
How long does the verification process take?
In less than 24 hours, a gamer achieves near-instant verification.
Read also about: Odibet Registration